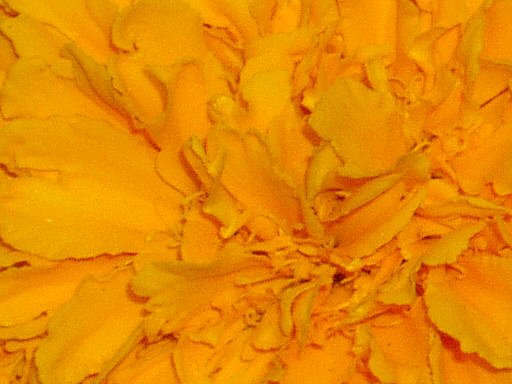 When Poison Ivy appears at my backyard gate
the Martians offer bouquets of Virginia creeper
and woven crowns of red-tongued honeysuckle.
I'm so startled that Dr. Isley is in my garden—
butterfly bush, tea roses, mums, and a cold frame
of lettuce, arugula, and cilantro—I gape
at her red curls glinting with evening light
and the ivy twining up and down her arms.
The Martians ignore me, gathering bouquets
of Black-eyed Susan, bee balm, and purple phlox.
In what must be a plume of pheromones, I relax
and offer her an adirondack chair. I'm here,
she says, to reveal to you your secret power:
you're a gardener. I raise an eyebrow, waving
a glove toward the lilies, herbs, and tomatoes.
I say, I put it in the ground and see what happens.
She presses her face into an armful of pansies,
breathes in, and then reaches for the Martians
around her. They take her outstretched hands.
These Martins aren't beings, she says, They're seeds.
The moment she says this, the Martians vanish—
POP—in a flash of light. I blink in the ozone smell,
and search the yard, but all of them—Poison Ivy,
the Martians—they are all entirely gone.