Dance until Dismembered
Dance until Dismembered
written by
Julian Darius
forthcoming
$6.99
Collected Material
And Still Your Fingers on Your Lips
written by
Julian Darius
cover by
Doug Smock
Jan 2012
Harold Calfe, disgraced Shakespeare professor at Petonga University, dies alone in his office. A young Harold Calfe makes his name. Another Harold meets Chloe, the last love of his life.
In this experimental short story, lives intersect across time to form a single tapestry that can only be seen from outside.
This short story is set in the same universe as Julian Darius's novel Nira/Sussa and explores similar themes. However, it largely focuses on different characters and may be read independently. The first chapter of Nira/Sussa is also included with this short story.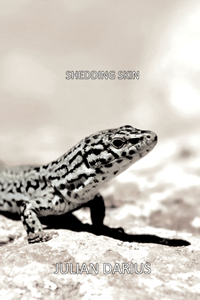 Shedding Skin: Two Tales of Horror and Identity
written by
Julian Darius
60 pages (in print edition)
June 2012
In the title story, a man's girlfriend gives birth while visiting her sick aunt in New Mexico. When he goes to visit them and his newborn child, he discovers his girlfriend's Native American heritage… and has a hallucinatory experience that will haunt their relationship for years to come.
Also included is "Inherited Things," a short and disturbing vampire story starring two generations of the wealthy Sedgwick family.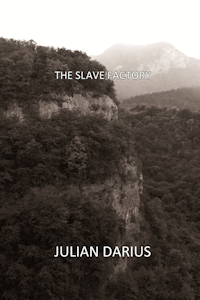 The Slave Factory
written by
Julian Darius
60 pages (in print edition)
Jan 2012
Slave factories, a crucial but largely forgotten part of the slave trade, were bases on the African coast that existed to buy slaves and resell them to slaving ships. They were places of notorious suffering and exploitation, detested by both the natives and by white slavers.
This story, in 12 brief chapters, focuses on the intersection of lives at one slave factory, Porto de Maria. Diego, its boss, is jaded. Matthew, its resident priest, has a terrible secret that drove him to Africa. Bowlu, his slave, struggles to find recompense for what he's lost. William, the ageing captain of a visiting slaving ship, commands a divided crew, worries about interdiction at sea, and has come to Porto de Maria to determine his future. When these lives cross on the eve of the American Civil War, none of them will remain the same.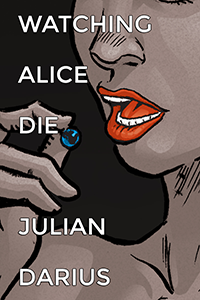 Watching Alice Die
written by
Julian Darius
cover by Sergio Tarquini
Feb 2022
Two stories from the forthcoming collection Dance until Dismembered. In the intense title story, when a panic attack strikes, the narrator remembers what happened after Alice gave up on the chemo. In the second story, "Nine," George recounts the sordid life story… of his nine-inch penis.
$0.99 on Kindle