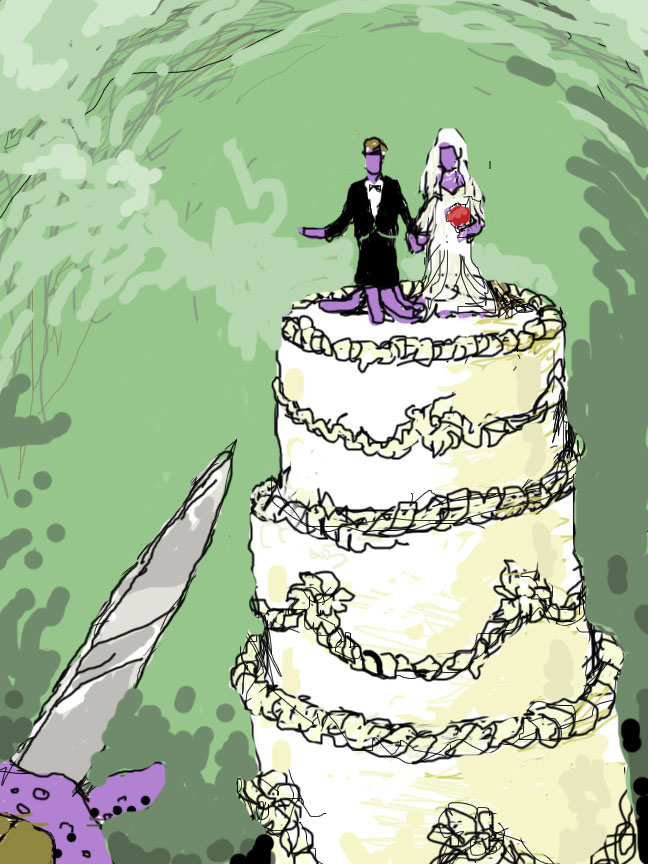 The Martians have decided to get married.
Bridal magazines unfold on the end tables
and curl in the humidity of the bathroom.
Every weekend they take the city bus
to the mall, to David's, and to boutiques
lined with suits, tuxes, and cummerbunds.
They price check city parks, Unitarian churches,
and grassy knolls that overlook koi ponds.
They all fill out an application to officiate
because they can't decide who gets to
wear the veil or sprinkle rose petals
and who will be allowed to kiss whom.
They decorate the backyard with tulle,
fairy lights, and rows of folding chairs.
Everyone arrives, but the Martians.