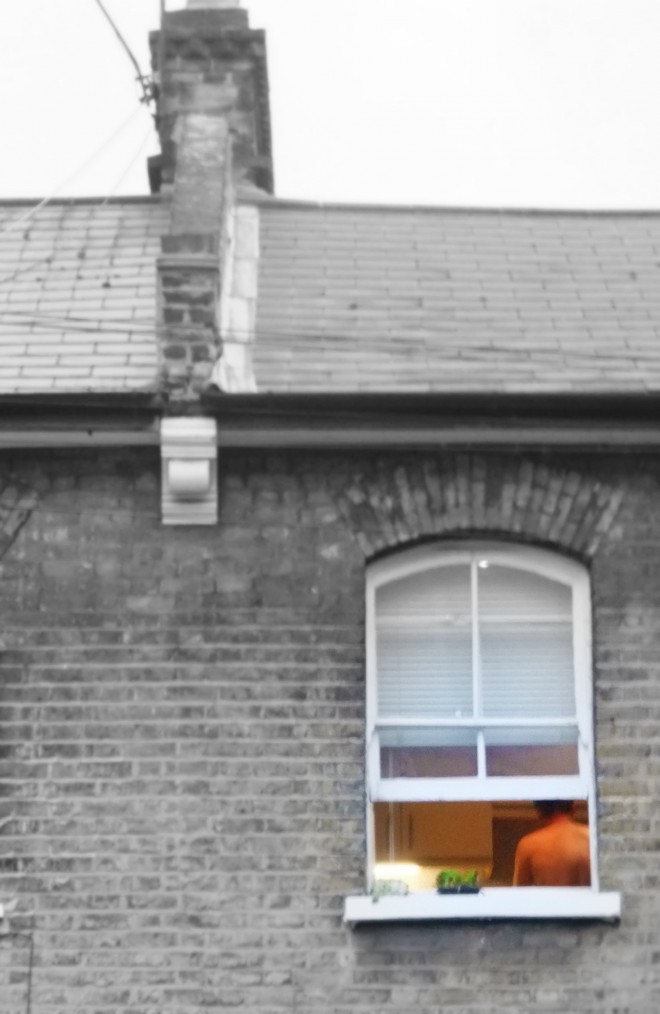 I am wearing a facsimile of glasses worn by a young man
when he was shot six times outside his apartment. It was
a tragedy and it was infamous so I do not have to tell you
who it was. In fact, who cares? The important thing is that
these things happen. That's what taxi drivers say, and
they are so correct in that way, but I always reply that I am
sorry to hear that, so sorry. but they are never listening.
HEY, he says, LOOK.
A beautiful girl dressed as a swan crosses the street.