The Kickstarter campaign for our newest trade paperback, The Synthetics Vol. 1, along with three other collected editions, has just three days left, and right now, it's got a ways left to go.
The Synthetics Vol. 1 is a 144-page book features nine bizarre stories of robot life, in which we see how different robots' lives intersected with a robot revolt on Mars.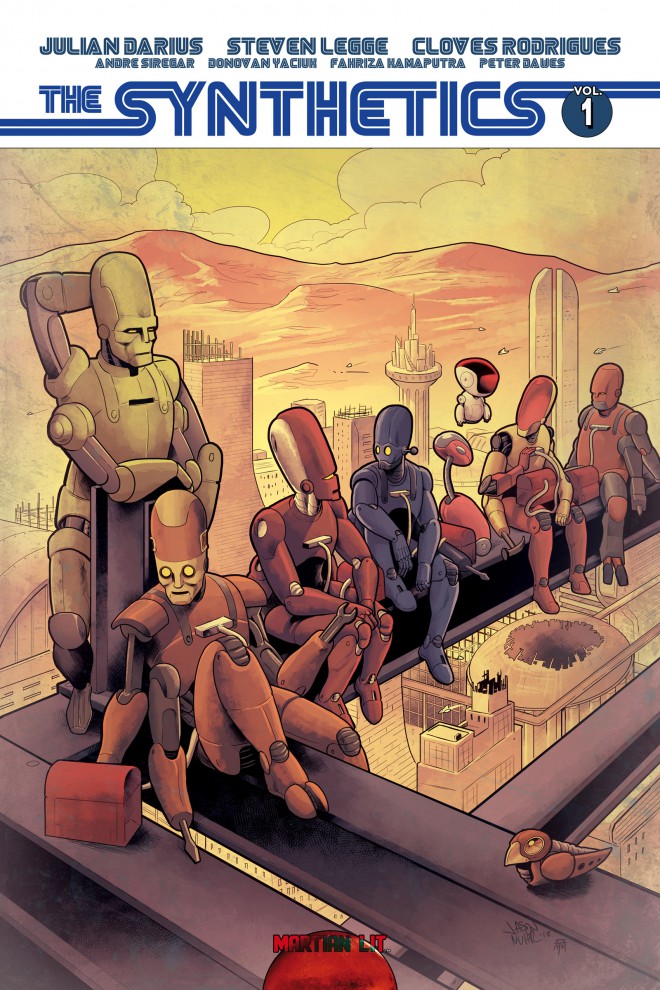 The comic is written by Julian Darius and illustrated by Steven Legge (Necropolitan) with Cloves Rodrigues and Andre Siregar (Kimot Ren, The Lost Fleet). It's colored by Donovan Yaciuk, Steven Legge, Fahriza Kamaputra, and Peter Dawes. It's lettered by Darius and Legge, with a cover by Jason Muhr and Andrei Tabacaru (By the Horns, Voracious).
Just as a reminder, if we don't make our goal, you won't be charged and rewards won't be sent. So if you feel inclined to share the campaign, now's the time!
Thank you for your support. It means the world to us!