Martian Lit is proud to reveal the cover to Martian Comics #16, by Jason Muhr and Andrei Tabacaru, the artistic team behind the indy hit Voracious.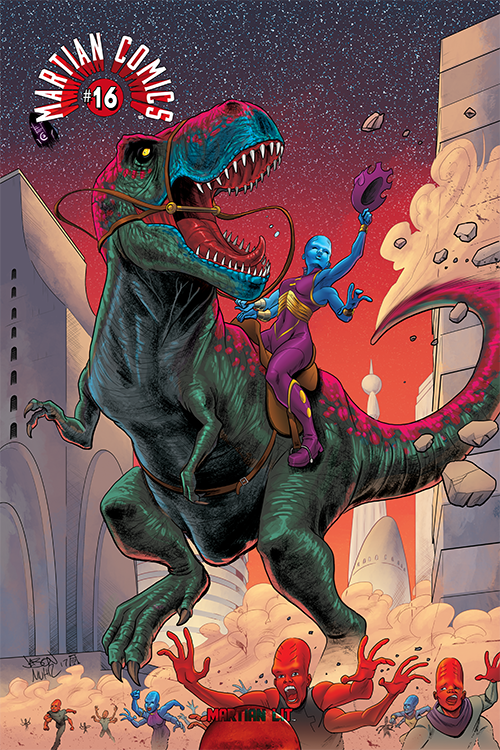 Muhr previously illustrated two short stories in Martian Comics #3.
The cover reflects the issue's main story, the 16-page "Dinosaurs of Mars!" The story, written by Julian Darius and illustrated primarily by Mansyur Daman, focuses on the Martian fascination with dinosaurs.
An accompanying 7-page story focuses on the Martian evacuation of New Zealand, prior to human arrival there.
The issue will be published in 2018.