Martian Lit is pleased to announce the forthcoming publication of our fifth comics title: The Synthetics!
The comic is set in the Martian Universe, which is shared with three other comics: Martian Comics, Kimot Ren, and Lazarus, the Forever Man.
The Synthetics focuses on tales of robotic life. Issue #1 will feature three stories, set on Mars millennia in the past, that provide three different perspectives on a major event in Martian history: the Robot Revolution!
All three stories are written by Julian Darius. Two of these three stories are illustrated by Steven Legge, who illustrated Necropolitan #1 for us. The third story is illustrated by Andre Siregar, artist on Kimot Ren, which focuses on a specific Martian robot but is set millennia after The Synthetics #1.
Here's the first page of the issue's second story, illustrated and colored by Legge.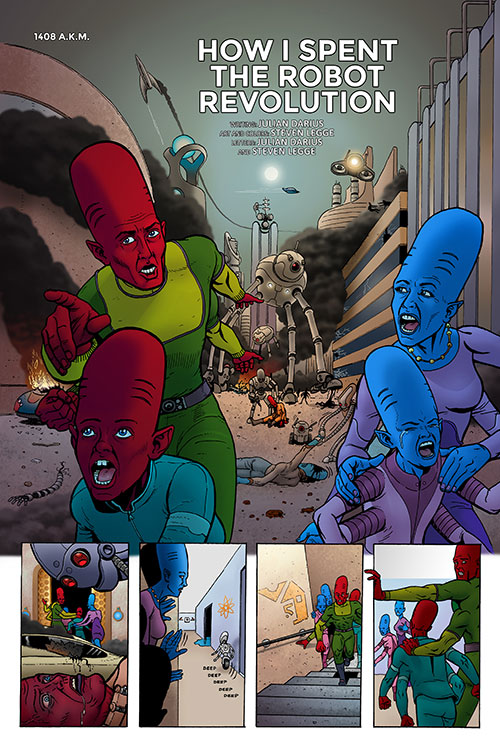 The big 46-page first issue is expected to arrive in early 2018.
For more information on The Synthetics, visit the title's official page.