Martian Lit is proud to reveal the cover to Martian Comics #13, which will feature two stories of Martian intervention on Earth.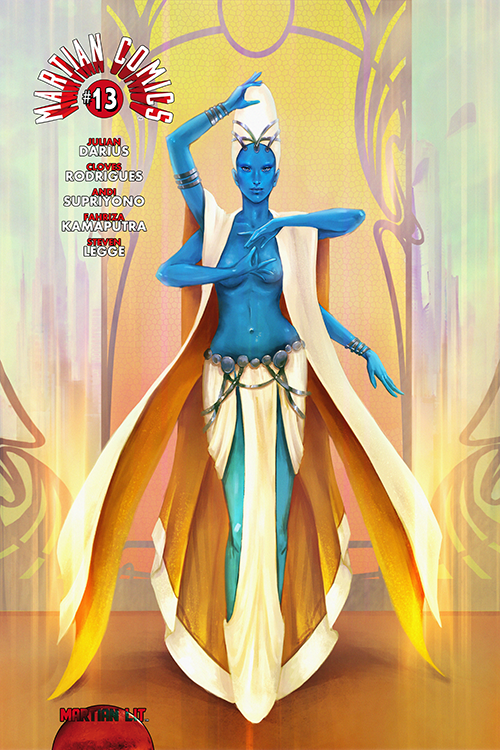 The cover is by Marlena Mozgawa. It depicts the Martian goddess Earth, who was previously seen in Martian Comics #5.
Martian Comics #13 will feature two stories, both written by Julian Darius. The first takes place in 999 A.D. and is illustrated by Cloves Rodrigues, who is new to the series. The second takes place in 1945 and is illustrated by Andi Supriyono, who previously illustrated the back-up in Martian Comics #4.
We haven't revealed the cover or the contents to Martian Comics #12 yet, but we hope to be able to do so soon.
You can learn more about the entire series on its webpage, on Twitter, and on Facebook. Or you can start here on comiXology with the first issue.