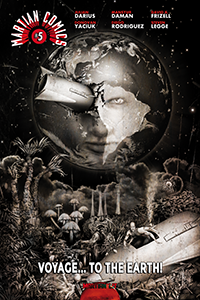 Our Kickstarter for Martian Comics #5 is currently in its final hours and needs your help!
The comic focuses on how Mars has seen Earth through the ages, from Martian prehistory to that planet's space age. In that process, we see Martian mythology, in which Earth was a goddess, and explore Martian science fiction, in which Martians imagined an Earth with inhabitants that looked like them, often eager to invade Mars.
The 23-page color comic is written by Julian Darius, with art by Mansjur Daman and colors by Diego Rodriguez (who worked on Ballistic). The cover is by David A. Frizell.
We've previously released the first page of the comic (click here for a larger version), and you can see more art on the Kickstarter page!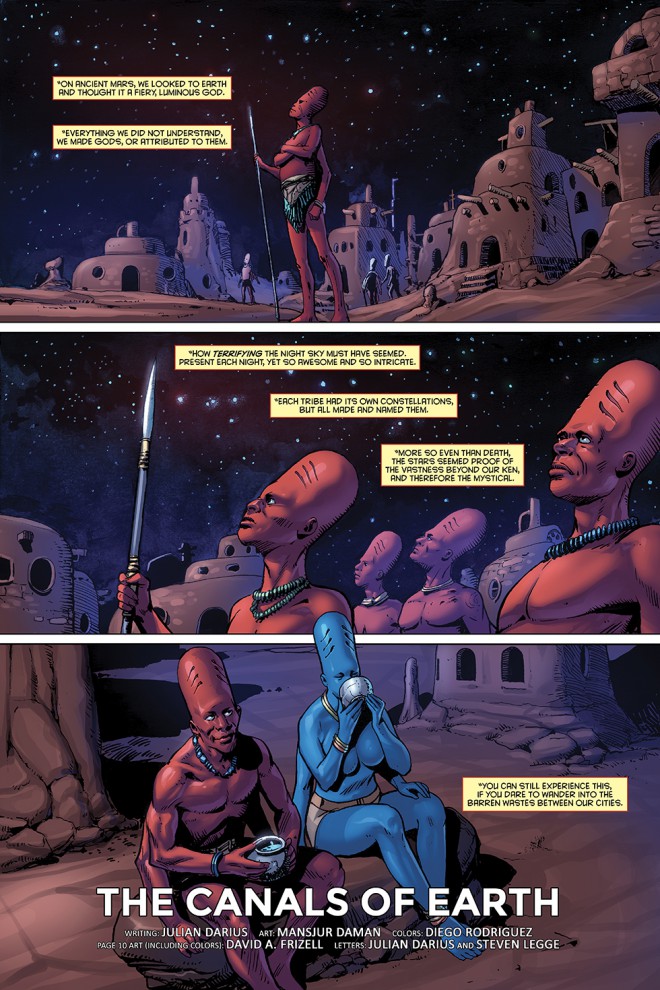 We're convinced this is a major milestone in sci-fi comics. Be a part of making it happen on Kickstarter now!
If you've already backed the project, many thanks! If not, please consider pledging $3 to get a digital download. And if you get a chance, please share the project with others — spreading the word is really life and death for any Kickstarter campaign! Thank you!