Martian Lit is proud to unveil the cover to Martian Comics #8.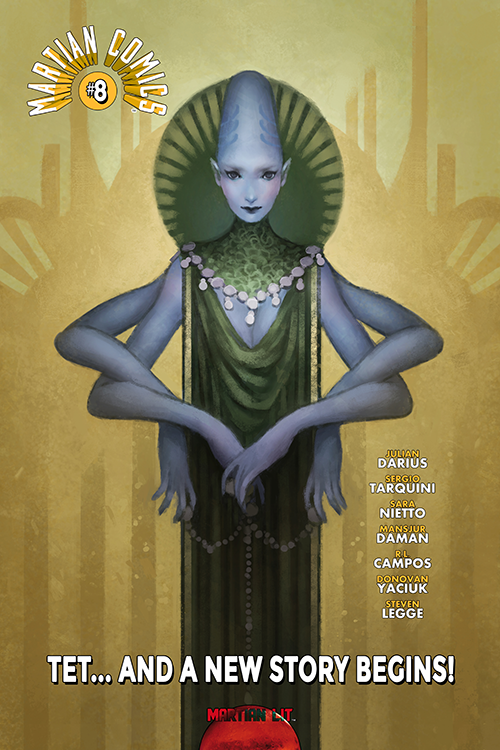 The cover is by Janaina Medeiros. The issue continues our exploration of 20th-century history, while also beginning a new story.
For more information, visit the Martian Comics official page, check out the series on ComiXology, follow Martian Comics on Twitter and Facebook, and subscribe to our mailing list.
And we're currently raising funds to produce issue #5. Visit the Kickstarter now!