Martian Lit is proud to reveal the cover to Martian Comics #5!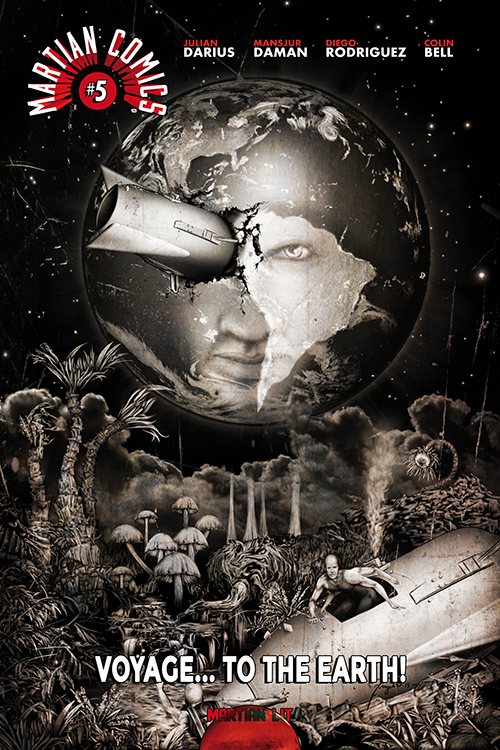 The cover is by David A. Frizell and references the classic movie Voyage to the Moon.
The issue offers a self-contained story exploring the early history of Mars-Earth relations.
For more information, visit the Martian Comics official page, check out the series on ComiXology, follow Martian Comics on Twitter and Facebook, and subscribe to our mailing list.