Martian Lit is proud to reveal the cover to Necropolitan #2, in which the protagonist makes the rounds with serial killers on his first full day in Hell.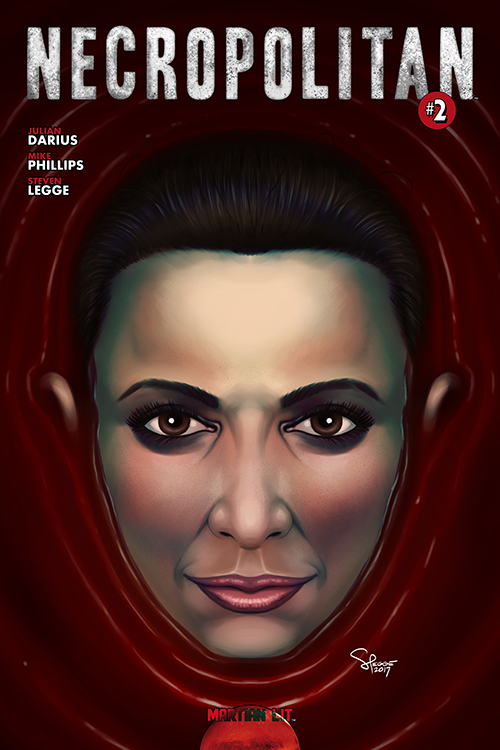 The cover is by series artist Steven Legge and depicts Elizabeth Bathory, who's a character in the series.
Issue #1 is currently available on comiXology, on Kindle, and as a PDF.
You can learn more about the series on its webpage, on Twitter, and on Facebook.