Here's page four of "The Canals of Earth" (a.k.a. the self-contained Martian Comics #5), written by Julian Darius, with art by Mansjur Daman and colors by Diego Rodriguez: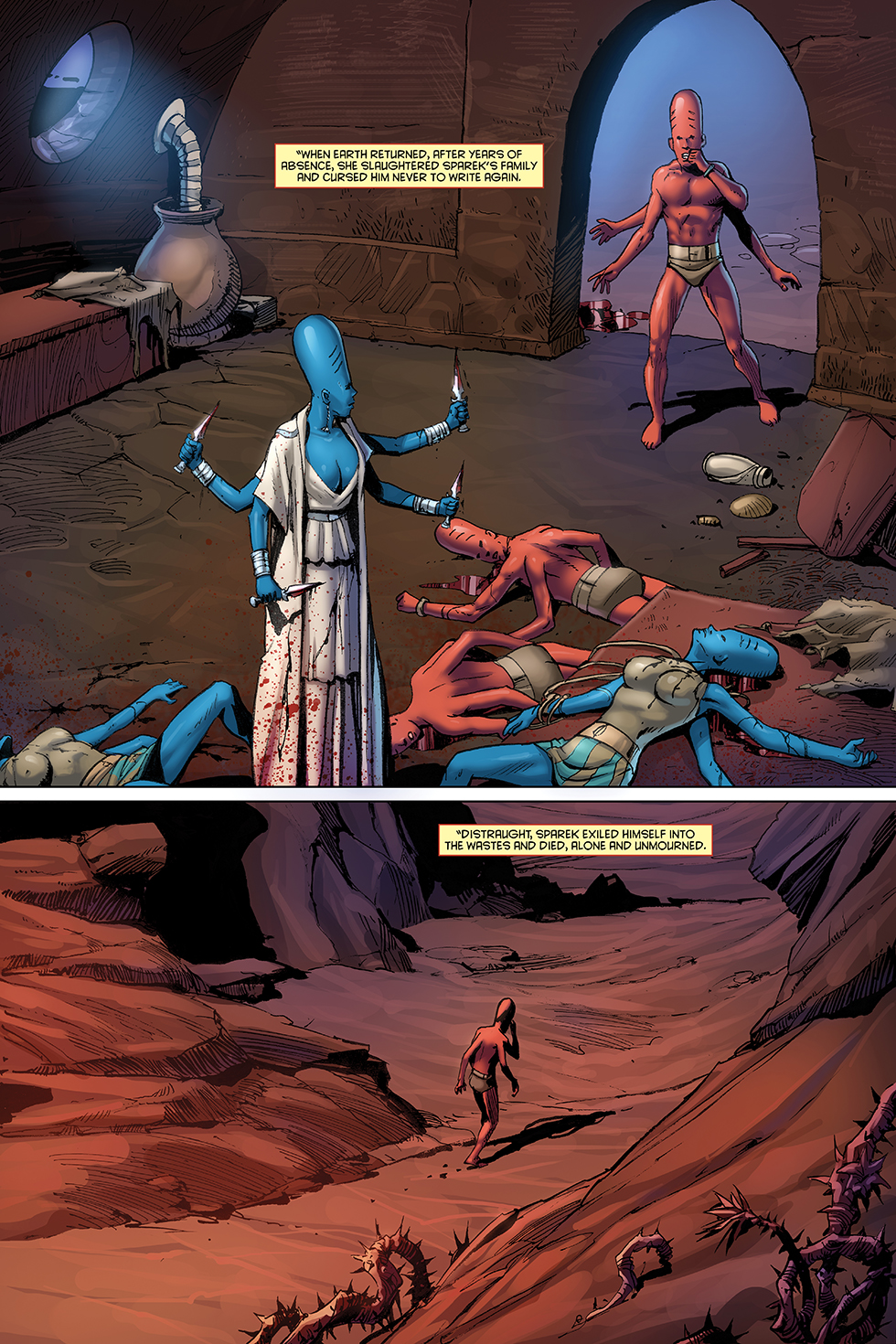 We've previously revealed the first page of the issue, so check that out too!
The comic is on Kickstarter now, and it's currently only about 55% funded, so it could use your support!