Martian Lit is proud to unveil the cover to Martian Comics #6.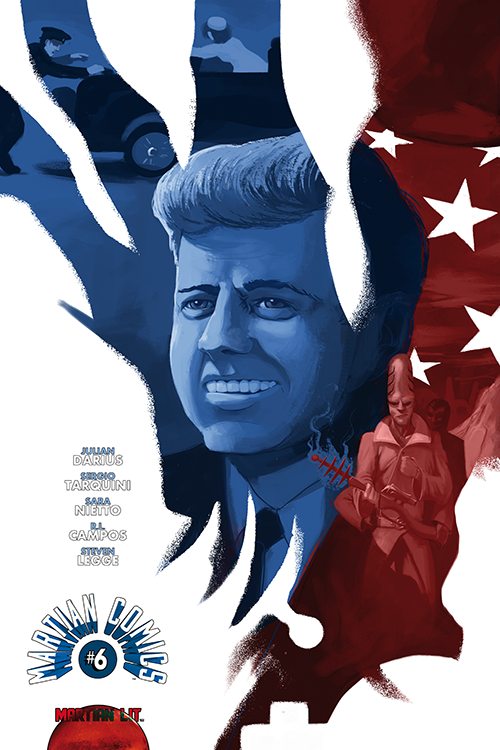 The cover is by Ean Moody. The issue focuses on JFK, and the cover features an homage to the Oliver Stone film JFK.
We're currently raising funds to produce issue #5. Visit the Kickstarter now!
For more information, visit the Martian Comics official page, check out the series on ComiXology, follow Martian Comics on Twitter and Facebook, and subscribe to our mailing list.