Martian Lit is proud to reveal the cover to Martian Comics #4.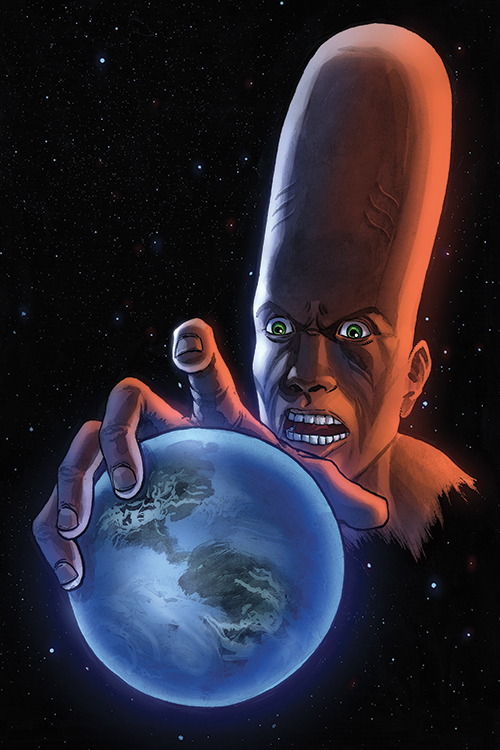 The cover is by series artist Sergio Tarquini and colored by Diego Rodriguez.
Before we can get there, however, we need to get issue #3 funded. It's on Kickstarter now.
For more information, visit the Martian Comics official page, check out the series on ComiXology, follow Martian Comics on Twitter and Facebook, and subscribe to our mailing list.