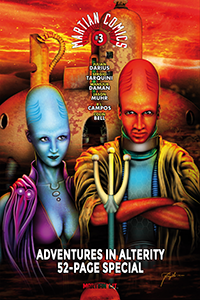 Martian Comics is back on Kickstarter, trying to fund our huge 52-page third issue.
It's got seven stories in it, illustrated by three different artists.
Check out the video and the rewards, which include a 106-page trade paperback of the series so far, on its Kickstarter page.
You can also read more about the series on its official page.
And thank you for your support! We couldn't do this without you!