Martian Lit is proud to reveal the cover to Martian Comics #2. The cover is by series artist Sergio Tarquini and colored by series colorist R.L. Campos.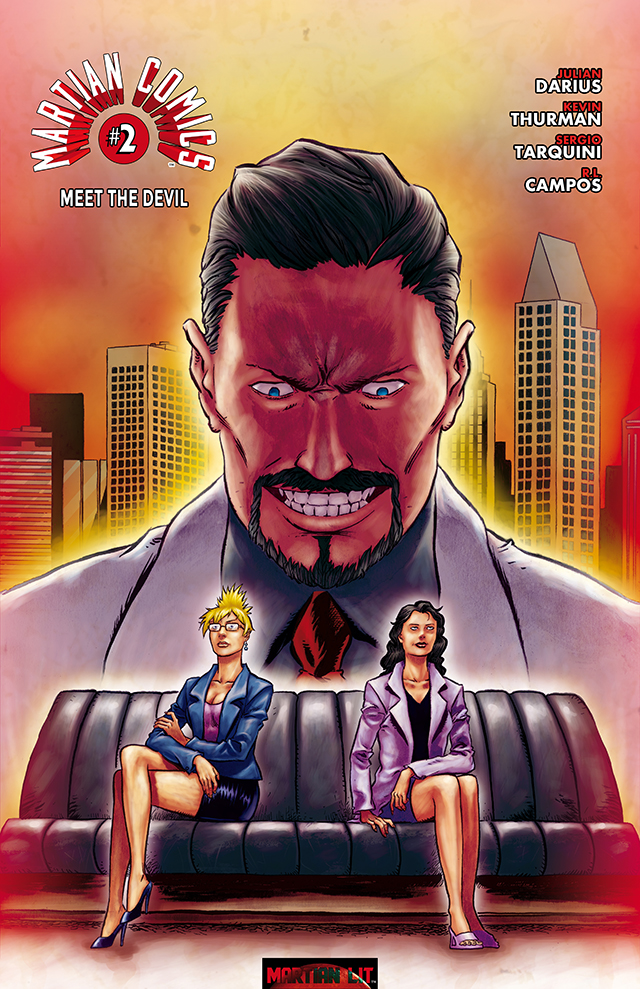 The issue contains two stories: the first continues "The Girl from Mars" and the second is entitled "Lazarus." The issue totals 28 pages of story.
Martian Comics #1 is still available on Kindle and on ComiXology for $2.99. For more details, visit the Martian Comics official page.
For news and updates, you can follow the project on Twitter and on Facebook! Thanks!